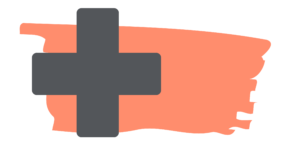 Healthcare & COVID-19 Resources
Finding trustworthy information about COVID-19 prevention and care can sometimes be hard to find, until now. We guarantee information on our site is science-based and vetted by top public health officials in our county. Here you can connect to the latest facts and figures, testing sites, best practices, and more. As well, if you are un/under-insured and need healthcare services, we've got resources for you! Our Gwinnett Cares Healthcare Response Team partners are dedicated to keeping you healthy, happy and thriving during these challenging times.
Have you been exposed to COVID-19 and need to know what to do next? 
All Georgians age 12 and older are now eligible for vaccination. Schedule yours via the statewide system here:  
Have questions about the COVID-19 Vaccines?
Call the Georgia COVID-19 Vaccine Hotline at 1-888-357-0169
What should you to do to protect yourself and others in our community after being vaccinated?
Gaining Ground: COVID-19 Healthcare Summit – November 2021
Vaccines vs. Variants: COVID-19 Healthcare Summit – September 2021
Watch on YouTube HERE
Cazadores de mitos de COVID-19
Watch on YouTube HERE
Testimonials
Other Videos
Watch industry experts and learn about additional resources for a variety of needs here.
Other Healthcare Resources
It is so important that we all work hard to stay as healthy as we can be during this health crisis. We have to keep our immune systems strong, our chronic health conditions in check, and stay on top of our well-visits, annual screenings and other immunizations. We encourage everyone to be diligent about your other healthcare needs, in addition to focusing on COVID prevention. If you are nervous about making in-office visits, ask your doctors about telemedicine options. Many doctors offer convenient online appointments!
Health Clinics – Medical & Dental
Lost your health/dental insurance but need care? Contact one of the following organizations:
Prenatal Care
Obria Medical Clinics Gwinnett provides free & low-cost prenatal care.  We know Covid has hit many families hard financially, but every woman deserves a healthy pregnancy and every baby deserves a healthy start.  Obria will work with you financially so you can have the care you and your baby deserve. Make an appointment today! 
Prescriptions
Having Trouble Getting Your Prescriptions? Learn about Good Pill.
Mental Health
If you are experiencing a mental health crisis, please call the National Suicide and Crisis Lifeline at 9-8-8.
Need other emotional or mental health support? Check out this self care flyer and resource list or contact View Point Health.
For additional Self Care tips, view the self care flyer below.
Healthcare Workers
Are You A Frontline Healthcare Hero in Need? Get support from Help for Healthcare Professionals.
Caregiver Support
Are You A Caregiver of an Aging Loved One Seeking Support? Learn about resources at Peachtree Christian Health and McKinley Caregiver Resource Center.
Addiction Support
Know Someone Struggling with Addiction During Isolation? Contact Navigate Recovery for support. 
Advocacy Resources
 "Join the Team" for a Healthier Gwinnett – learn more about how you can help advocate for healthy practices to help stop the spread of COVID-19. Click the mask below to learn more!
Georgia Cares
GeorgiaCares is the State's Health Insurance Assistance Program. They provide free, unbiased, factual information about Medicare, Healthmarket, Medicare financial assistance programs and more. To learn more about their services, click here.
Paying for COVID-Related Funeral Expenses
Via the 2021 Consolidated Appropriations Act, FEMA offers funeral assistance to offset the funeral costs for those effected by COVID-19. For details, visit https://www.fema.gov/pdf/media/factsheets/2011/dad_funeral.pdf
Resources for Houses of Worship
The Regional Council of Churches has created guidebooks to help all faiths return to their houses of worship and navigate vaccine messaging issues, vaccine access, and setting up their own houses of worship as vaccine sites. The guidebooks can be viewed and downloaded at https://globalhealthc3.org/back-2-worship/.
Are you a Veteran in need of help?
Here's a list of organizations that specifically focus on serving the unique needs of veterans in our community.
Veterans Resources
Are you a Senior in need of help?
There are resources provided specifically to our senior population in Gwinnett.
Senior Services