How to Continue to Protect Yourself After Being Fully Vaccinated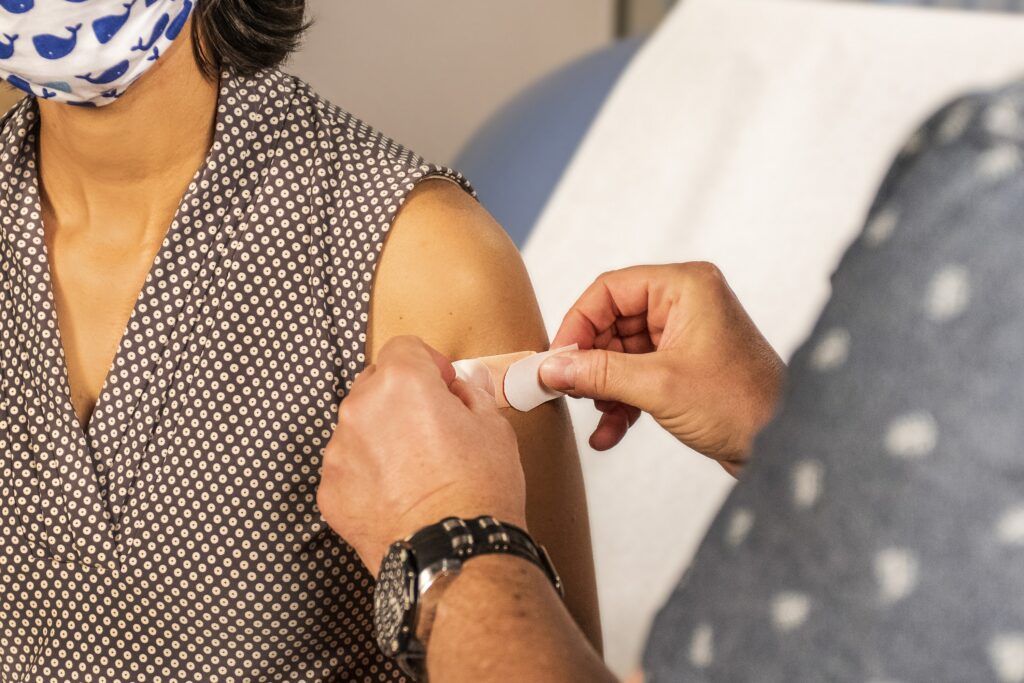 Need a Replacement Vaccination Card?
If you received both doses of vaccine but did not receive a CDC vaccination card, you can receive one by visiting one of the Gwinnett health centers currently providing non-COVID immunizations. All our health centers, except Buford, can assist you with obtaining a card. You'll need to bring proof of COVID-19 vaccination you received at both vaccine appointments. If you lost this documentation, our health centers can provide a copy of your immunization record. Visit gnrhealth.com/locations/ for more information.
Vaccines in the Workplace: Employer Resources
The Occupational Safety and Health Administration (OSHA) has released new COVID-19 rules for businesses with 100+ employees. Covered employers must develop, implement and enforce a mandatory COVID-19 vaccination policy, or require workers who refuse to get vaccinated to undergo weekly COVID-19 testing and wear a face covering at work. Here are more details:
The deadline to ensure workers are fully vaccinated or test negative weekly is January 4, 2022.

Employers must offer paid time off for vaccination and recovery from side effects by December 5.

The OSHA rule does not require employers to pay for testing (unless they are otherwise obligated to do so by state or local laws or union contracts).

Unvaccinated staff must wear masks starting December 5th
Health Action Alliance: Free toolkits and resources for the business community https://www.healthaction.org/resources
Multilingual COVID-19 Resources
jQuery(document).ready(function($) { var delay = 100; setTimeout(function() { $('.elementor-tab-title').removeClass('elementor-active'); $('.elementor-tab-content').css('display', 'none'); }, delay); });
Gwinnett Health Department COVID-19 Resources