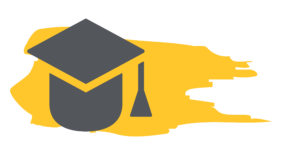 COVID has been especially difficult for our school-age children. Many do not have access to the technology, school supplies, and supplemental academic support they need. Many are struggling to keep up in at-home, online learning environments, especially those that speak English as a second language. We're having to work extra hard to help our students stay on grade level and not fall behind. 
We are also mindful that due to social isolation, many children age 0-5 are not getting the necessary brain stimulation, interpersonal  interaction, and educational basics they need to best prepare them for learning success when they get to school. These are critical years as a child's brain is 90% developed by the age of 5!
If ignored, these conditions could have serious, long-term repercussions for our children post-pandemic. Gwinnett Cares is proud to be working proactively on this front with many public and private educational partners across our community to provide additional educational support to our children through the pandemic.

Do You Need Technology Resources for Distance Learning?
Technology Support
If you have a GCPS student that does not have the proper technology for digital learning, please notify your school principal of your needs. 

Wifi Access
Need WiFi access for school or work? Explore resources available via the Georgia Broadband Deployment Initiative.
Tutoring Support
Has your child fallen behind academically and needs additional one-on-one support to help fill in the gaps? Reach out to members of our education and multicultural support team to learn more about their educational support programs:
Early Learning for Children Ages 0-5
If you have children ages 0-5, check out the great toolkit available to you to help continue to build your baby's brain at home! Visit Building Babies' Brains.