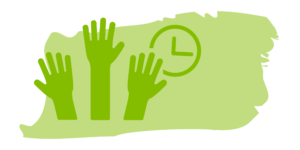 We are blessed to live in a community where our citizens stand ready to roll up their sleeves and help respond to real-time needs of our citizens. We organize this work via a countywide program called Volunteer Gwinnett. Whether you want to be a first responder in a time of crisis, give of your time and talent occasionally, or connect to an ongoing service opportunity, there's something for everyone!

Register with Volunteer Gwinnett today!

Sign up for the Volunteer Gwinnett newsletter.
Other Volunteer Opportunities