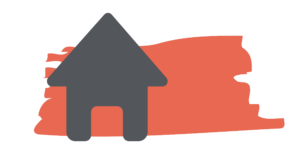 If you are homeless and seeking shelter from the cold, Gwinnett County offers warming stations for residents to receive temporary, overnight relief from long-term exposure on nights when temperatures drop to 35 degrees and below.  Available from 6:00 pm until 7:00 am, residents who visit the sites will be able to warm up, eat a meal, and get some rest. Click here for locations and announcements as to when warming stations will be open.
If you are at risk of being evicted or becoming homeless or are currently experiencing an episode of homelessness, we encourage you to reach out to HomeFirst Gwinnett/Norcross Assessment Center.  HomeFirst Gwinnett offers a single point of entry for individuals and families in a housing crisis and connects them to wrap-around services unique to their individual situations. HomeFirst Gwinnett's one-stop-shop helps determine what programs you qualify for and connects you quickly to partners on our Homelessness & Housing Response Team that can help you most. You can reach them direct at 770-847-6765.
Salvation Army Home Sweet Home Program
The Salvation Army in Gwinnett offers Gwinnett residents resources for housing assistance. To schedule an appointment to meet with their staff, call the appointment line at 770-724-1661 Monday through Friday from the hours of 9 am to 4 pm.
Housing Support for Veterans
Another Chance of Atlanta offers temporary, transitional, residential and permanent supportive housing for Veterans. Visit their website or call 678-974-5989.
Temporary Housing for Families
Family Promise of Gwinnett County offers a 30 to 90 day shelter program for families experiencing homelessness. Connect with them online or call 678-376-8950.
Emergency Shelter for Youth
The Safety Net Youth Services offers emergency shelter for youth experiencing a housing crisis. Reach out online or call 470-321-3346.
St. Vincent de Paul
St. Vincent de Paul Georgia offers temporary emergency assistance to those unable to meet their basic needs such as housing, utilities, transportation, clothing, and medicine. To get help, your must first call their help line at 678-892-6163 to connect with your local conference or family support center. A volunteer caseworker will return your call as soon as possible. Learn more here.
Assistance for City of Lawrenceville Residents 
The Lawrenceville Response Center (LRC) offers homeless prevention resources related to shelter and rental assistance to verified and approved residents of the City of Lawrenceville. If you live within the city limits of Lawrenceville, click here to learn more about LRC resources.
Overcomers House Rapid Rehousing Assistance
This program is designed to connect families and individuals experiencing homelessness to permanent housing through a tailored package of assistance that includes financial assistance and targeted supportive services. Those in need should call (678) 615-7714 or email assistance@myovercomershouse.org to schedule an appointment. 
Africa's Children's Fund
This community based organization helps families in Gwinnett at risk of homelessness by providing financial assistance when behind on rent or facing eviction. They also help families keep access to their basic needs by providing financial assistance for those behind on their utility bills or facing disconnection. Learn more here.
Rental Assistance Finder
The Consumer Financial Protection Bureau (CFPB) "Rental Assistance Finder" tool helps identify emergency rental assistance available to tenants and landlords. Connect here. 
Know Your Rights As a Renter and the Legal Steps Required for Eviction
The U.S. Interagency Council on Homelessness has developed a Step-by-Step Guide for renters that are at risk of eviction and offers a housing assistance website. 
Need Free Legal Help?
Reach out to atlantalegalaid.org online or call 678-376-4545
Utility Support
If you are in arrears with utilities, some of our local Cooperative Ministries offer small stipends to help prevent disconnection. Find your local Cooperative Ministry here to explore what resources they have available at this time.
Some low income families qualify for the Low-Income Home Energy Assistance Program (LIHEAP) and the Low-Income Home Water Assistance Program (LIHWAP) offered by the Partnership for Community Action. Explore if this is an option for you.  20-21 LIHEAP Flyer
Other agencies working to help provide assistance with past-due utility payments include:  St. Vincent de Paul and Salvation Army.
Assistance for City of Lawrenceville Utility Customers
The City of Lawrenceville and Lawrenceville Utilities have partnered with the Lawrenceville Response Center (LRC) to create an assistance program for eligible customers. Complete a request form HERE and you will be directed to schedule a verification screening appointment with a LRC Intake Specialist. This opportunity is only available to City of Lawrenceville utility customers. No payments can be made to other utility providers. Assistance is not guaranteed and is processed on a case-by-case basis.
Counseling Services
Catholic Charities Atlanta offers free housing/rental counseling services. Learn more on their website or Email covidgwinnett@ccatlanta.org to schedule an appointment.
Support for those Living with HIV/AIDS
Positive Impact Health Centers offers Housing Services and support to individuals living with HIV/AIDS. Learn more on their website.
Support for Victims of Domestic Violence
If you are a victim of intimate partner violence needing shelter and assistance, reach out to PADV or CPACS now. Victims/survivors of domestic violence seeking legal assistance should call Noor Family Services.
Are you a Veteran in need of help?
Here's a list of organizations that specifically focus on serving the unique needs of veterans in our community.
Veterans Resources
Are you a Senior in need of help?
There are resources provided specifically to our senior population in Gwinnett.
Senior Services
There are currently NO relief funds to help homeowners with past-due mortgage payments.