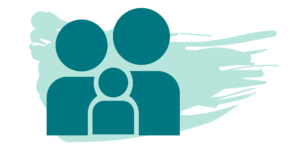 Resources for Individuals and Families
We've organized information here in categories to make it easy for you to find the resources you seek, based upon the most frequent requests we get. If you have unique needs that are not listed here, please send a message via chat or call the helplines listed in the footer below for more customized information. 
Please know you are not alone on this journey and there are many people and organizations across our community that are here to help in every way we can. Don't be too proud to ask for the support you need. We're all in this together! All we ask is that one day you take the opportunity to pay it forward.
Food is a basic necessity, so ensuring you have food on your table is a top priority. Click here to learn how to connect to food resources across our community.
Helping to keep a roof over your head is another top priority. Click here to connect to key resources related to eviction prevention, housing and homelessness.
Staying as healthy and connecting to reliable healthcare information and resources is mission critical as we navigate COVID-19. Click here for the latest COVID-19 data, testing sites, healthcare resources, and more!
We can't get Gwinnett back to work without reliable childcare. Parents and guardians click here to find childcare resources nearest you.
Many students are struggling with current modified learning environments. Click here to explore educational resources available to help our students succeed.
If you are one of many in our community looking for a job, this is the place for you! Click here to connect to great employment resources available to you.
Certain organizations are keenly focused on serving the needs of specific populations in our very diverse community. Click here to explore who's partnering with us and serve as go-to organizations for certain groups that may have language, economic, social,  and cultural barriers.