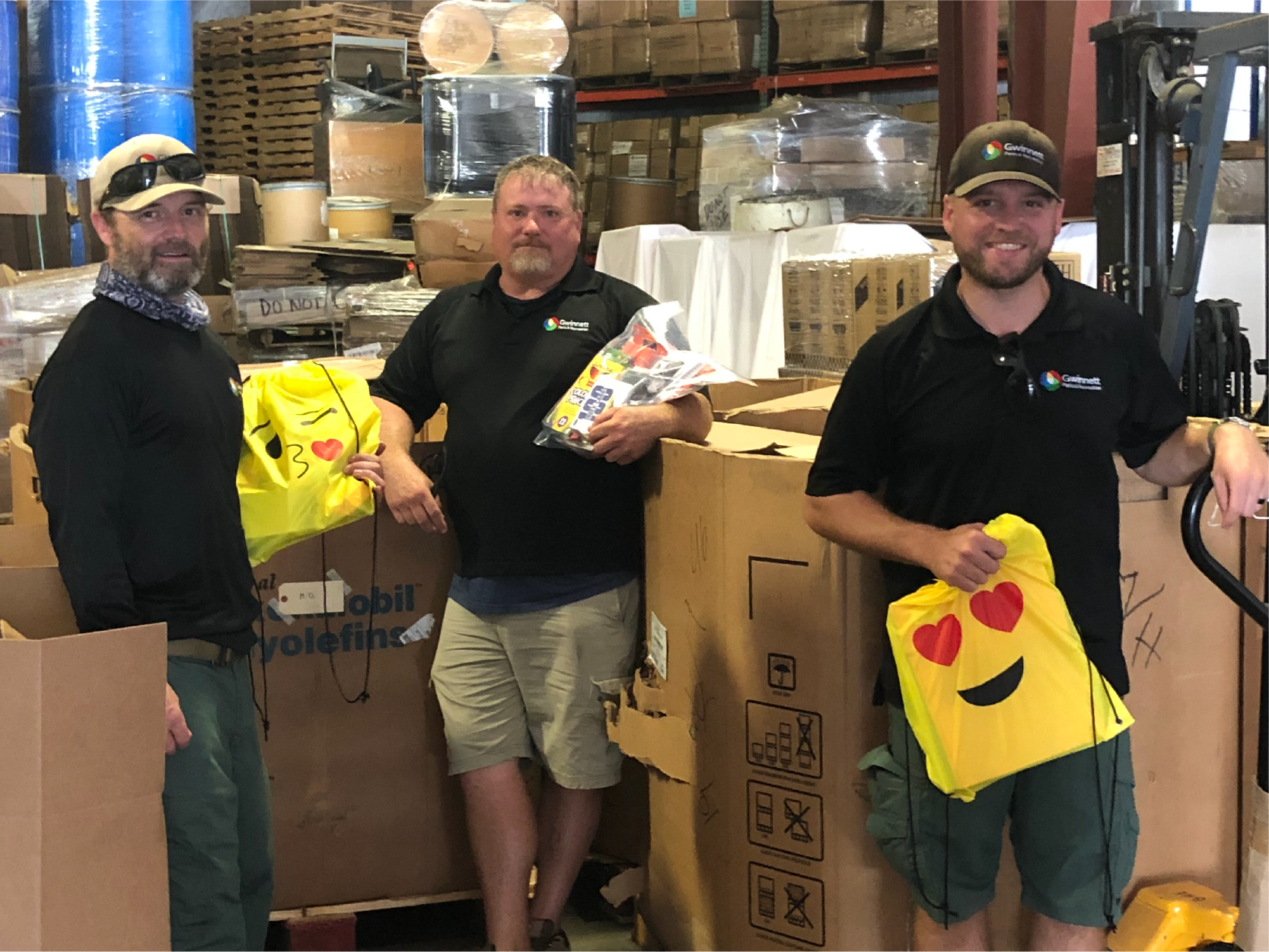 More Than 3,000 School Kits Delivered to Students in Need Thanks to Community Partners
When The Empty Stocking Fund called Gwinnett County Public Schools and offered thousands of back-to-school kits for our students in need, a multitude of Gwinnett Cares partners joined together to see to it that we set our most vulnerable students up for academic success. Over two days volunteers gathered in warehouse space donated by a local supply company to count and sort kits for elementary, middle and high schoolers. Half of the kits were routed to students in the schools that were attending in-person. The others were distributed via local nonprofits offering grassroots educational support programs to at-risk students in Gwinnett neighborhoods. The reality was that many students whose families had chosen remote learning did not have the basic school supplies they needed to complete their assignments at home.
These kits were a godsend and reminded so many children that we've got their back and will do everything we can to help them succeed.