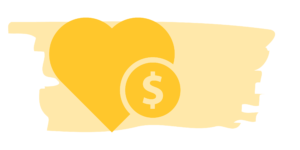 Our community has a tremendous network of cooperative ministries and other non-profit organizations that distribute food, clothing, and critical resources to people in immediate need. We are relying heavily on their existing infrastructure and support networks to provide basic needs to families in crisis. The demand for their services is growing exponentially as the pandemic lingers. We need everyone's help to keep their shelves full of the key resources they need to care for our community through COVID-19.
Items can be dropped off at a local food pantry nearest you where food donations will be received, logged, sorted, boxed and then delivered to our partnering non-profit organizations. Other drop off locations include:
First United Methodist Church of Lawrenceville – Tues 10-2 pm – 395 W Crogan St, Lawrenceville 30046
Hebron Baptist Church – 24/7 – Outside Building C – 202 Hebron Church Rd, Dacula, GA 30019
Peanut Butter & Jelly
Deodorant
Shampoo
Laundry Detergent
Dish Soap
Canned Beans (not Green Beans)
Any Canned Meats (Tuna/Chicken/Spam)
Cereal
Canned Pasta
White Rice
Taco Kits
Canned Fruit
Diapers, Wipes & Baby Hygiene Items
Relief and recovery funds are greatly needed all across our community as we actively work to care for individuals and families in crisis. Here are a few great ways to lend your support.
Select Your Favorite Charity
Give directly to your favorite charities to expand their capacity and impact as they respond to the growing needs in our community.
Gwinnett Cares Relief & Recovery Fund
Donations from the community can be made to the Gwinnett Coalition for Health & Human Services, to enable us to continue to respond to the ever-changing needs in the community. The Coalition and our Gwinnett Cares Response Teams have real-time knowledge of where, when and how resources are needed most and best distributed for the greatest local impact. Your donations to this fund support our mission to help care for our community through COVID-19.
Support Our Students by Recycling Your Technology
More than 10,000 students in our community don't have the technology they need at home to succeed in a digital learning environment. Gwinnett Cares is partnering with New Life Technologies lead technology drives across Gwinnett so we can collect and refurbish old equipment and gift it forward to students in need. Accepted items include laptops, laptop chargers, tablets, and cellphones. Data destruction guaranteed. Donations are tax deductible. To find the donation location nearest you, contact New Life Technology Group.
A donation of $50 covers the cost to refurbish an old laptop for a student. If you wish to make a tax-deductible donation to cover refurbishment costs, click here.
Provide Snacks and Meals For Our Healthcare Workers
Our healthcare heroes on the front lines are crazy busy and running on fumes, so one way we can help take care of them is provide snacks and meals for them to grab and go on their long shifts. If you'd be willing to buy some pre-packaged, individual-size snacks (i.e. protein bars, granola, crackers, cookies, chips, chocolates, etc.) or order up a meal for delivery from a local restaurant, coordinate with these contacts:
Eastside Medical Center – Hope Moeck – Hope.Moeck@hcahealthcare.com
Good Samaritan Health Center – Greg Lang – greg.lang@goodsamgwinnett.org
Gwinnett Health Department – Samantha Scoggins – 770-295-8058 – samantha.scoggins@gnrhealth.com
Help for Healthcare Professionals – info@hhcpinc.org – 678-948-5173
Kaiser Permanente – Gary Stout – gary.stout@kp.org
Northside Hospital Gwinnett/Duluth – coordinate snack deliveries with Allison Hamlet (770-722-7549 or Allison.Hamlet@northside.com) – order meals via The Meal Bridge platform
View Point Health – Tiffany Deeds – 470-345-5766 – tiffany.deeds@vphealth.org