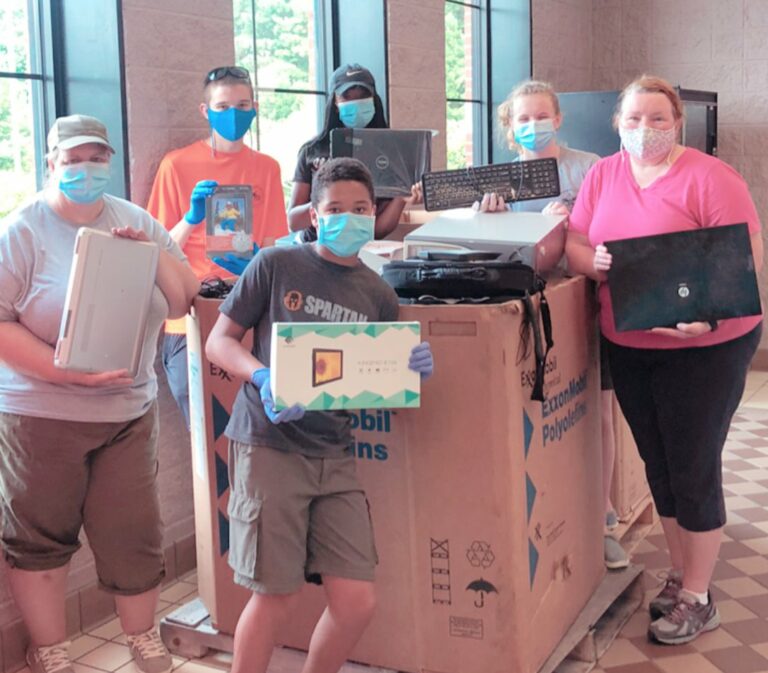 Together, we've put computers in the hands of 500+ students in need!
When the pandemic forced our schools to move to a full-time digital learning environment, we learned quickly that more than 10,000 of our school aged children did not have the technology they needed at home to succeed. Some students didn't have internet. Others only had small cell phone screens on which to work. Some had no technology at all. We had to do something, and fast. At first we thought, let's pool our money and go buy what we need, but the global supply chain was choking and could not deliver. Every school system in the world was facing the same issue. We had to find another way. 
New Life Technology Group, a local nonprofit focused on electronics recycling, stepped into that gap in a big way and helped us craft a very doable plan of action. Gwinnett Cares partners and community volunteers hosted technology drives all across the county and our community donated old equipment by the truckloads. As New Life's IT team went to work refurbishing the old equipment, our schools helped identify who needed what. Together we managed to get the job done. Yet another great success story illustrating the innovation and resiliency of our community. Thanks to everyone that donated time, talent and treasure to make this possible!