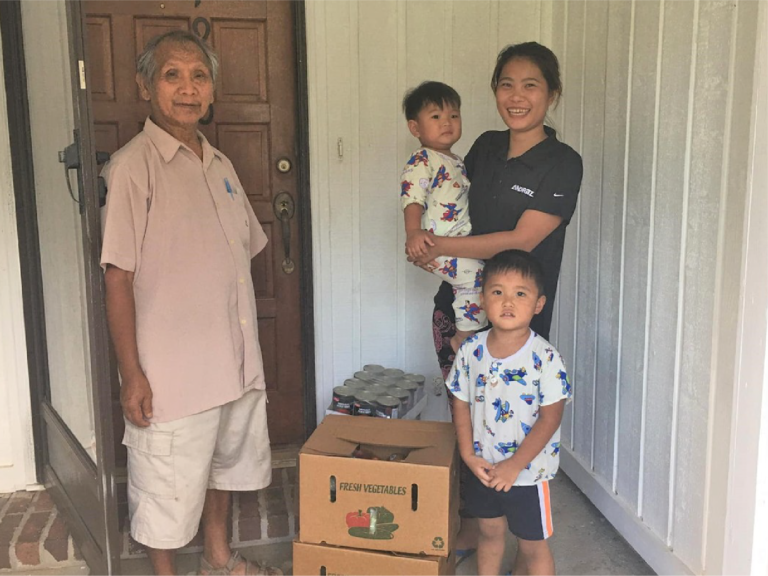 Las familias del área recibieron más de 112,000 libras de alimentos frescos gracias a los rotarios de Gwinnett
Gracias a la financiación de los clubes rotarios del condado de Gwinnett, decenas de organizaciones sin fines de lucro de Gwinnett, las despensas de alimentos y las organizaciones religiosas tuvieron la oportunidad de recoger más de 112.000 libras de alimentos y distribuir un estimado de 92,000 comidas a las familias de Gwinnett necesitadas durante el mes de octubre.
Los clubes de servicio de Rotary se asociaron con Farmers to Families del Departamento de Agricultura de EE. UU. programa y el Distrito Rotario 6910 para proporcionar a las familias cajas llenas de frutas frescas, verduras, proteínas y productos lácteos. "Las familias de nuestras comunidades del condado de Gwinnett experimentan una tremenda inseguridad alimentaria ", dijo el rotario Ryan Jones, vicepresidente de Regions Banco. "Los adultos y los niños luchan por vivir, trabajar y aprender porque tienen hambre.
Es nuestra responsabilidad ayudarlos. Estas entregas de Farmers to Families brindan una práctica manera de multiplicar nuestro impacto para bien! "
Las distribuciones se facilitaron en colaboración con la despensa de alimentos Satisfeed ubicada en el terrenos de Life Church International en Duluth. Director de operaciones de Satisfeed, Greg Robinson compartió: "Es desgarrador ver la tremenda necesidad que nos rodea, pero es igualmente gratificante ver los voluntarios que se han unido para marcar la diferencia ".